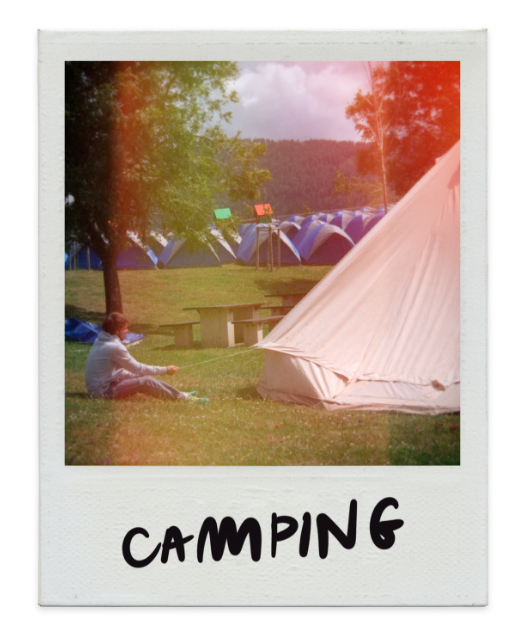 The Cala Mijas Campsite is located at the Hipódromo de Mijas and will have a capacity of 15,000 persons.
You can stay 6 nights and 5 days for 25€.
CAMPING RULES
The Camping Area is for the exclusive use of those attending the Festival. Access to the Camping Area will require the Festival day ticket or the Festival day ticket in order to access this area.
Tents must be less than 8 square metres in size, in order to be able to place them correctly in the space available. No larger tents, advances, tents, tents, etc. will be allowed.
In the Camping Area there will be staff in charge of organising the correct distribution of the tents, space between them, width of the lanes, etc…
Camping outside the limitations established for the camping area is strictly forbidden.
Food and drink may be brought into the Camping Area (but not into the Festival site). The use of cookers, fuel or fires is not permitted.
We kindly ask the attendees to behave civically and to make use of the litter bins.
The Organization reserves the right of admission to all those who do not comply with the above conditions or those who disturb the rest of the attendees, as well as in the event that it can be rationally presumed that it will involve a situation of risk or danger to any attendee, by disturbance or by states of apparent or potential intoxication, the bearer being personally responsible, in all cases, with their own actions and omissions that cause injury to third parties or damage to things.