Over 110,000 people have enjoyed the concerts from Thursday to Saturday, surpassing last year's attendance.

Florence + the Machine chose the festival for their tour finale and closed the festival with a performance full of thrilling moments.

The festival returns in 2024 and will take place on August 29, 30, and 31 in Sonora Mijas.
Cala Mijas has closed its second edition today after three days full of avant-garde music and a diverse and unbeatable atmosphere. The Sonora Mijas venue and El Torreón de la Cala de Mijas have hosted hours of music, dancing and unlimited joy over three days, and have become the meeting point for more than 100,000 people, leaving ten moments to remember:
1. Florence Welch, vocalist of Florence + The Machine, announced last Sunday that she would not miss her appointment in Cala Mijas. And the promise has been fulfilled. The British singer has chosen the festival to celebrate the end of her Dance Fever tour with all of her attendees. Visibly recovered, renewed and overflowing with a bewitching and healing energy, she put the finishing touch to a third day full of magic and emotions on the surface.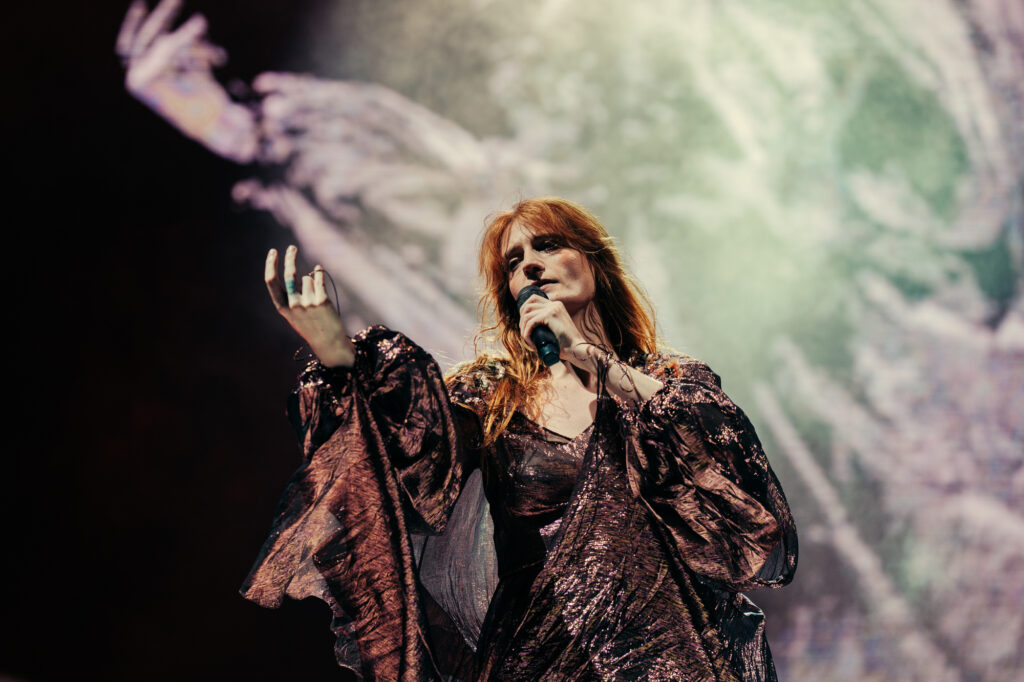 2. Stellar programming that catered to all audiences. More than 70 artists passed through Sonora Mijas this edition. We witnessed unforgettable performances on Saturday with established artists such as Florence + The Machine, The Blaze, Metronomy or José González, generational icons like Belle & Sebastian, Duki or Arca and up-and-comers such as Ethel Cain, Judeline or La Élite.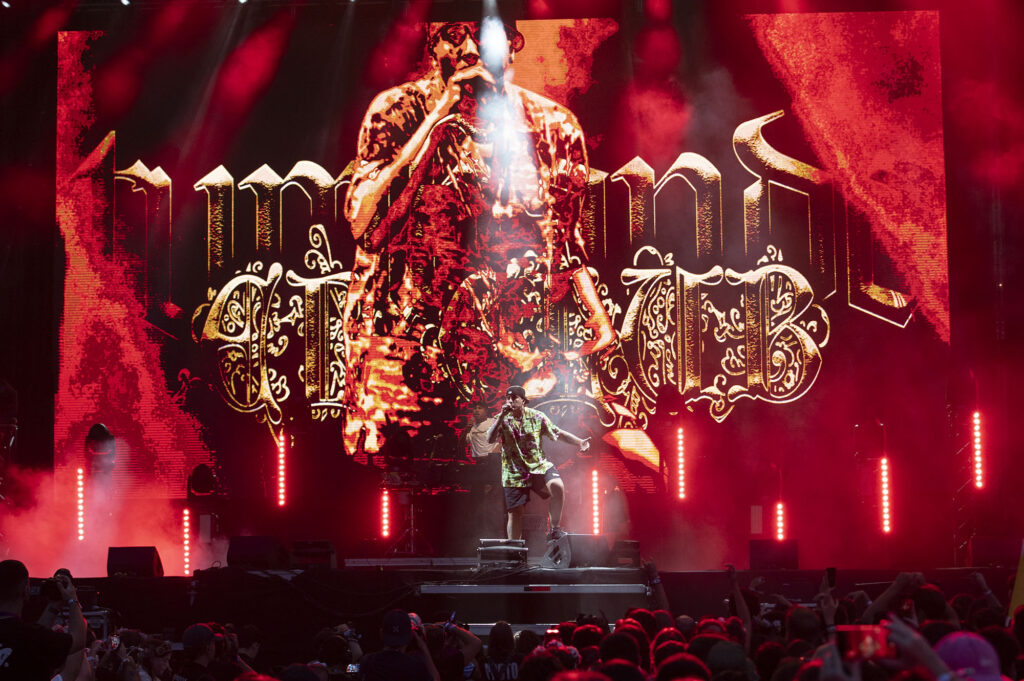 3. A magical setting by the sea. Located in Cortijo Colorado, surrounded by eucalyptus trees, sea and mountains, with a staging blended with its surroundings and with the comfort of the attendees as its flagship, the Sonora Mijas venue has been in charge of hosting the festival for the second consecutive year, a key place to unleash the euphoria of all the people who have attended Cala Mijas.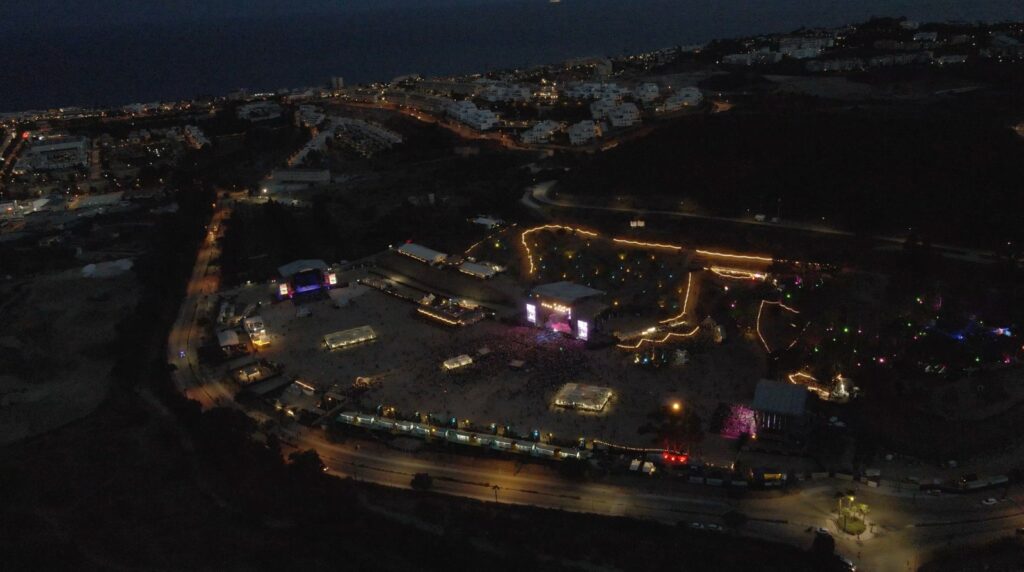 4. An international festival: the wide scope of the event was confirmed as 28% of the audience came from other countries. The United Kingdom, Germany, and Italy had the largest amount of international attendees. Nationally, the festival organized extensive mobility device has favored the arrival of public from all the provinces, especially from Madrid, Andalusia, Catalonia, Murcia and the Valencian Community, with the local and Andalusian presence being the most notable from Malaga, Seville , Cádiz, Córdoba or Jaén.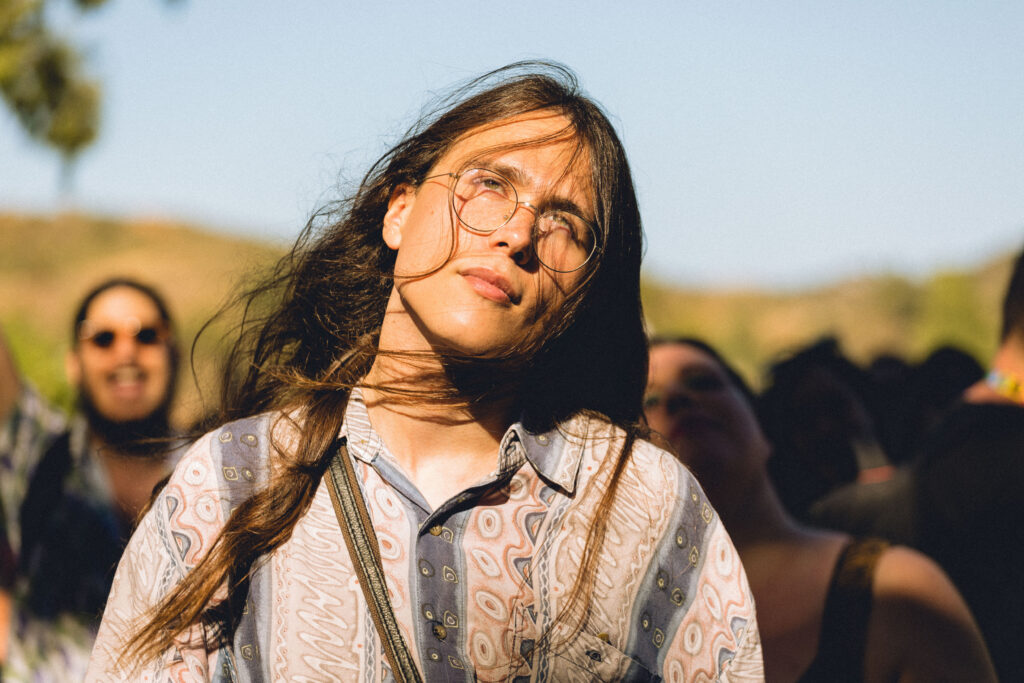 5. La Playa, with two stages and free access, brought us something different: the festival's urban sounds. Closing day featured Aiko el Grupo's acid and punk lyrics, producer, and Arca collaborator, Safety Trance's dark club rhythms, and Playdoo Club's colourful debauchery.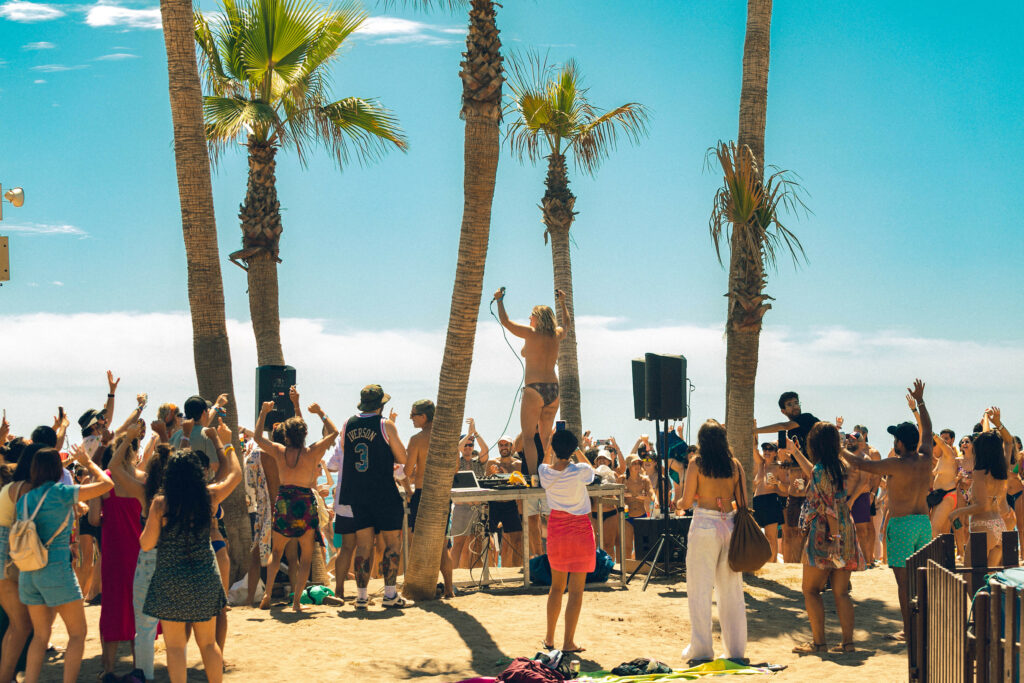 6. A gastronomic experience made from km0 products with an extensive rest area and food trucks. Throughout the three days, festival attendees were able to pause to savour the aromas of the south and rest before continuing enjoying music until dawn.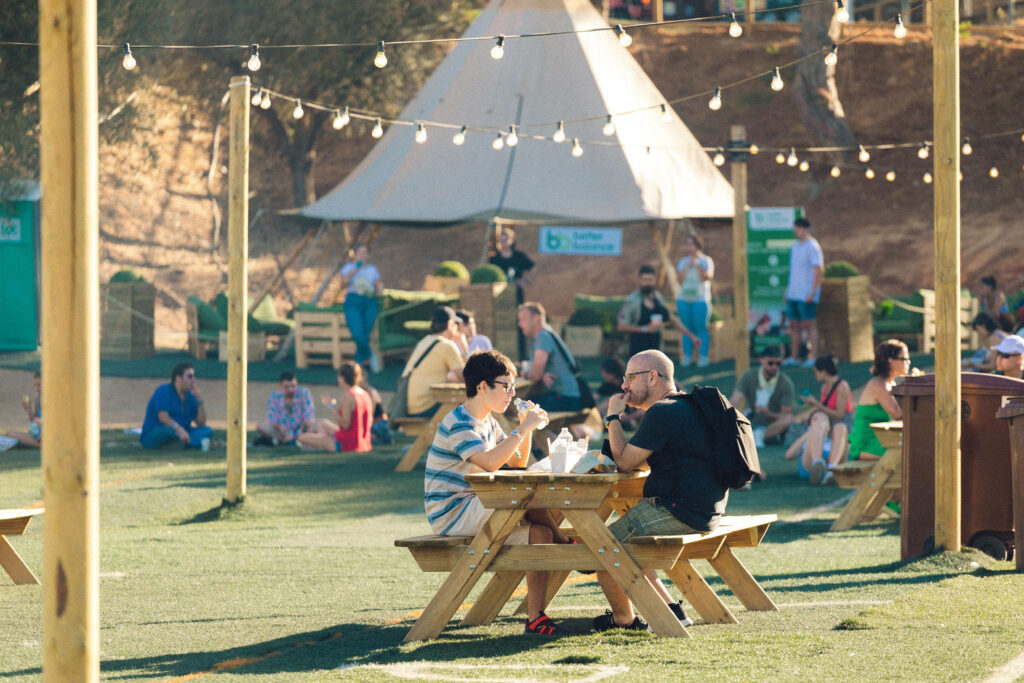 7. Recognising La Caleta as one of the festival's most unique spaces. Both national and international experimental electronic artists were carefully selected, including last-day artists such as turntable queen Helena Hauff highly unexpected b2b with Ketiov and Moxie. Set among eucalyptus trees and under lighting fit for an international club, this dance floor captured the characteristic magic that surrounds this unique space.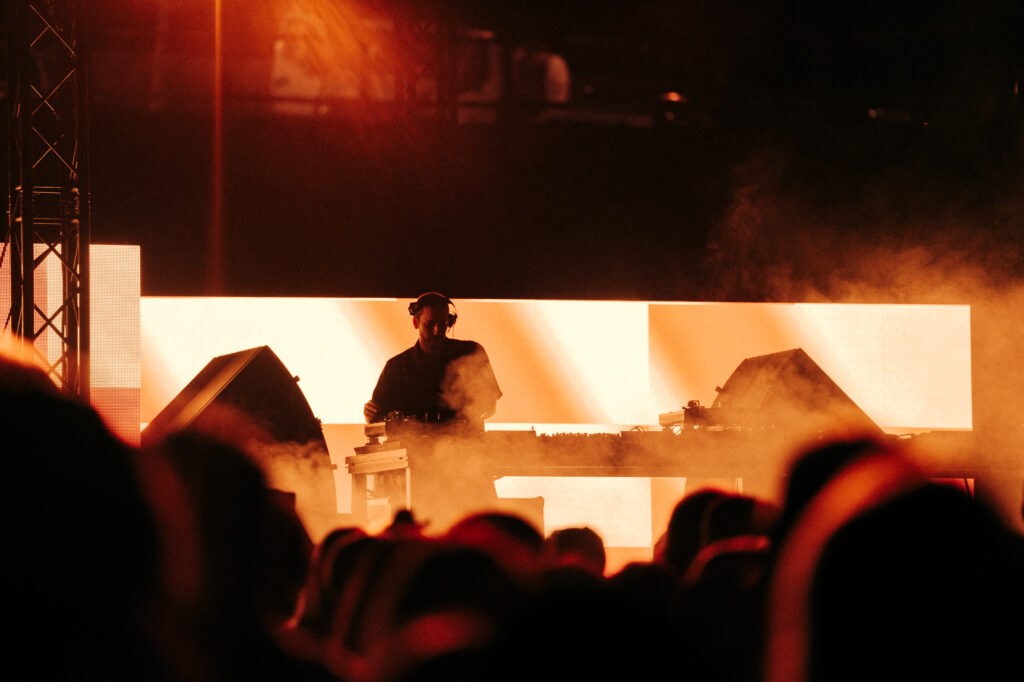 8. A respectful and aware audience: diversity has shone at the festival, all attendees coexisted together in the same space and have made a more diverse, safe and accessible festival possible. No incidents have been recorded in the three days of the festival. Once again, the festival has ensured to create an unforgettable experience for each person and maintains its active commitment in favor of egalitarian relationships between people, free of violence.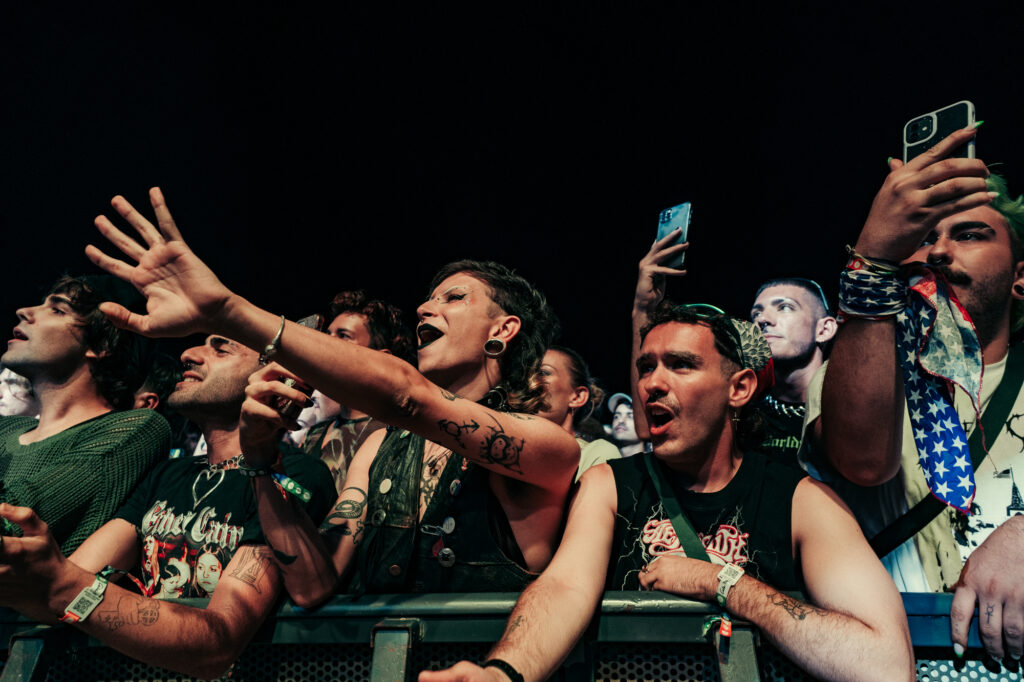 9. A festival that is continually and gratefully improving. Making a festival of this magnitude is a challenge. For two editions more than 3,000 people have been working so that all attendees can bid farewell to summer in the way it deserves and have an experience that meets their expectations. A committed, united, and constantly evolving team, which includes local workers through a 0km hiring policy. We appreciate the support of the Mijas City Council, partners and collaborators, since without them it would not have been possible to celebrate this edition.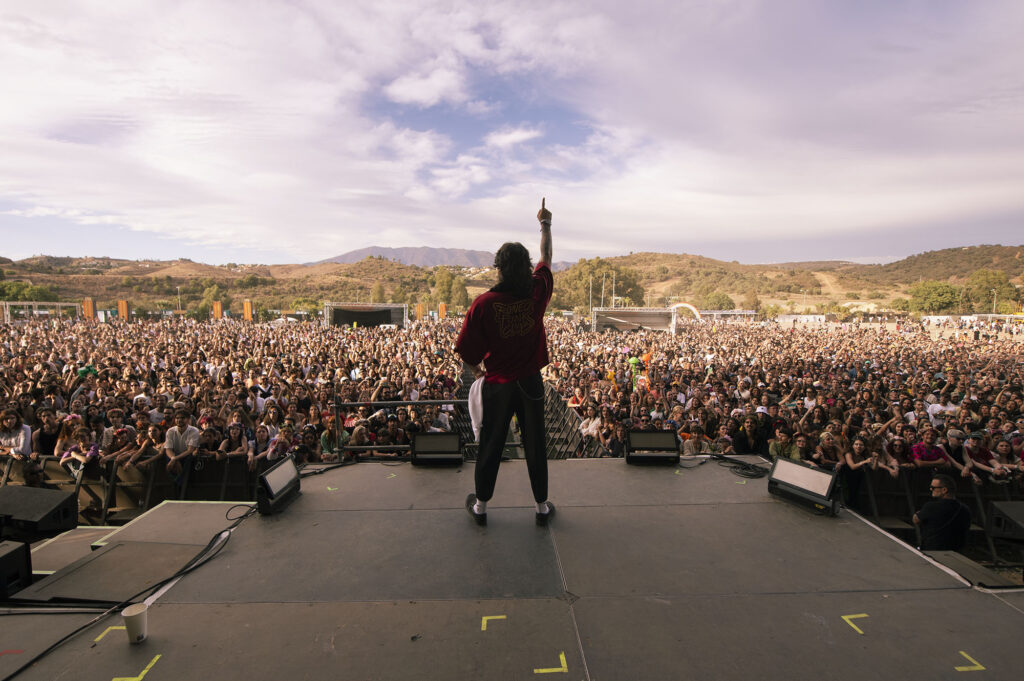 10. The confirmation of a third edition, which will be held on August 29, 30 and 31, 2024. Less than 365 days left for music to play again in Cala Mijas.